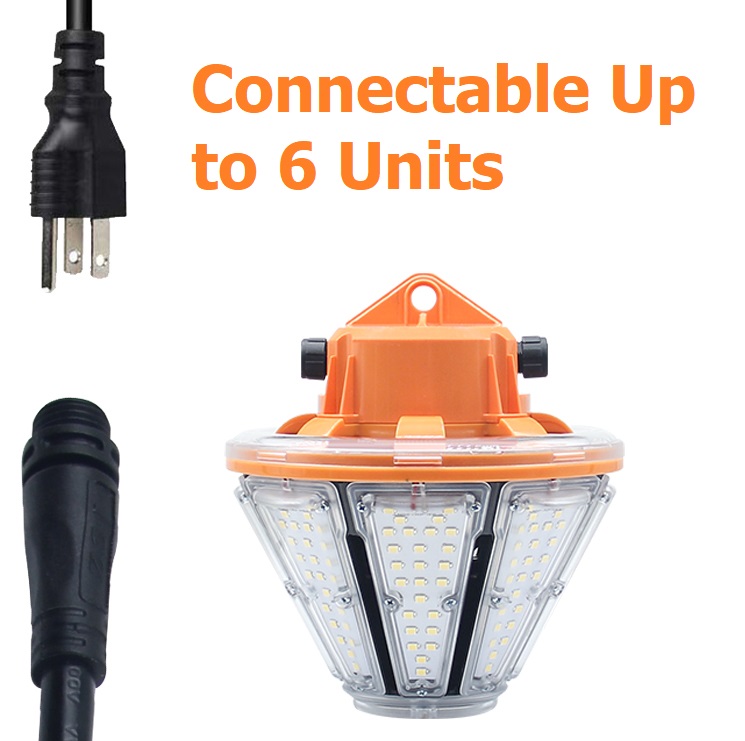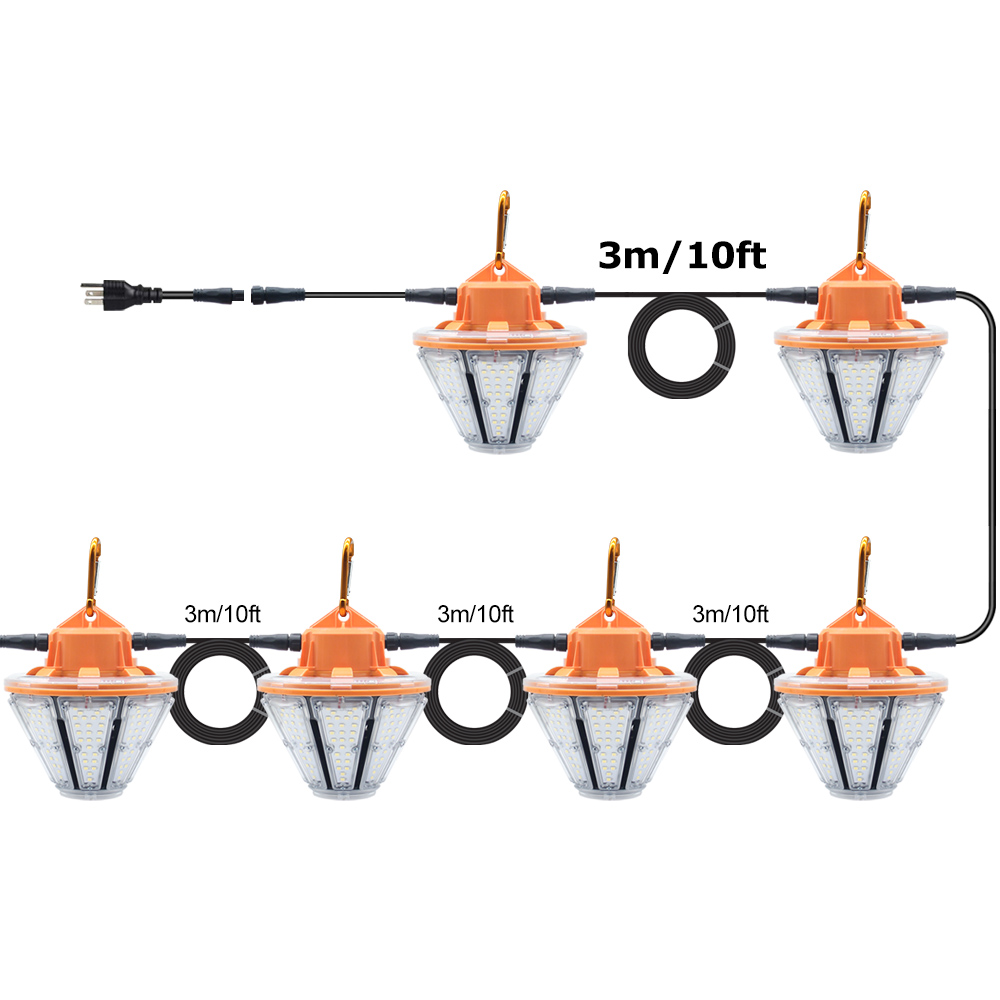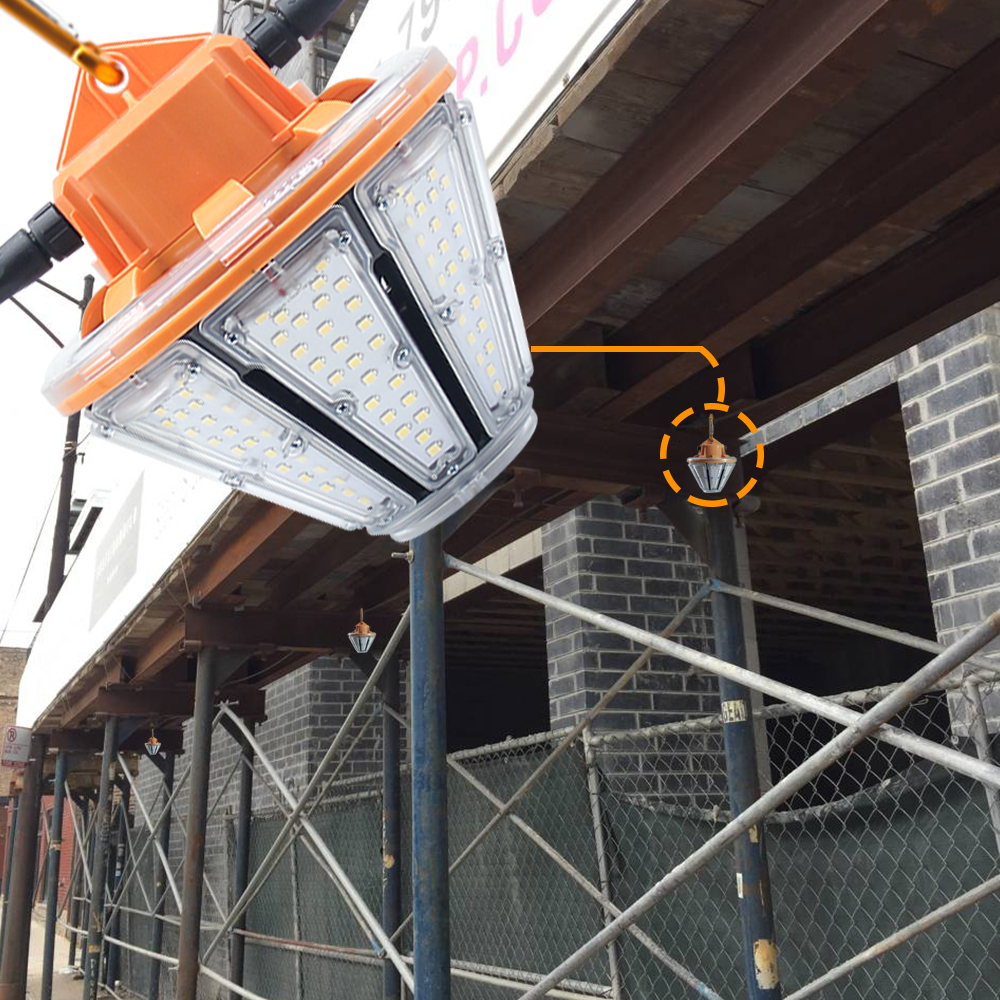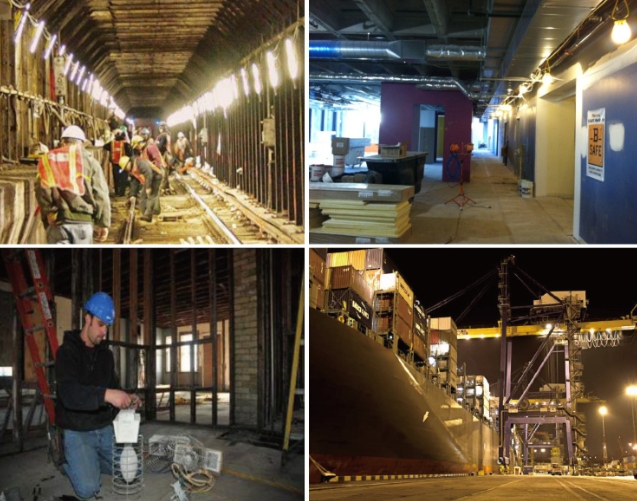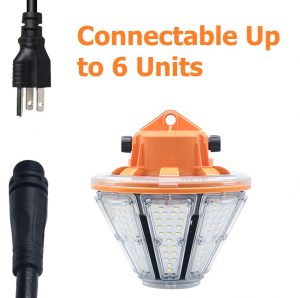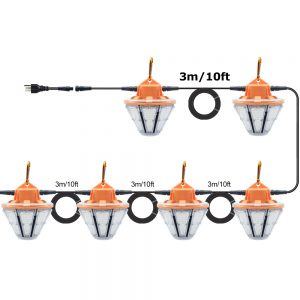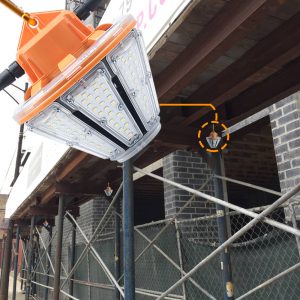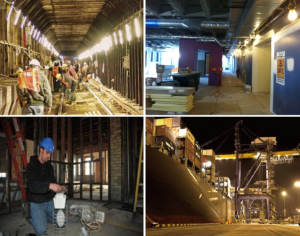 60W LED Work String Light
Led temporary work light, could connect 6 lamps together, comes standard with a safety hook on the top for hanging from the ceiling, or just simply put it on the floor. A wide variety of mounting options,such as workshop,basement,garage,construction, factory, jobsite,industrial and emergency services,etc.
LED 60W LED Work String Light Product features
---
360-degree luminescence,adopt efficient ADC12 die-cast aluminum plus surface treatment to accelerate heat dissipation.
Wide pressure isolating constant current power supply,Adopt 2.4G remote control, 360-degree omni-directional operation, remote control distance.
Portable hooks are convenient, flexible and easy to operate.
Provide socket connector, which can connect 6 lamps in series at the same time.
Suitable for outdoor wet or humid places. IP65 waterproof rating.
The luminaire can be controlled by the remote control. One remote control can match 6 illuminators at the same time, and the remote control distance is up to 30 meters.