How much is a LED fishing light?
There are quite a lot of LED fishing lights on the market now, so where can you buy LED fishing lights with high quality and low price?
The price of LED fishing lights basically depends on the wattage. The higher the wattage, the higher the price. For example, the 6000 watts need $1200, and the low wattages are like tens of watts, which are about $20~50.
If you have a demand for LED fishing lights, you can buy them from New Sunshine. New Sunshine's LED fishing lights are cheaper than the market price. Now click on the lower right corner to contact us and you can enjoy up to 20% discount.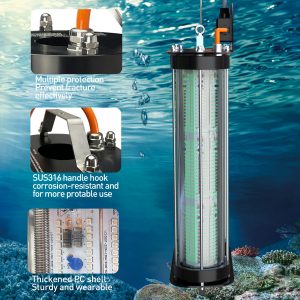 New Sunshine LED Fishing Light Features:
The LED fishing light adopts 6063 pure aluminum and through-hole waterproof design to accelerate heat dissipation.
Low energy consumption, high efficiency LED green light, economical and applicable.
Equipped with PUR tensile waterproof cable.
The voltage can be DC12V.
Strong corrosion resistance, double waterproof, depth up to 100 meters.
Adopt the latest designed short circuit and redundancy protection IC linear scheme.
Strong anti-corrosion ability, double waterproof, depth up to 100 meters.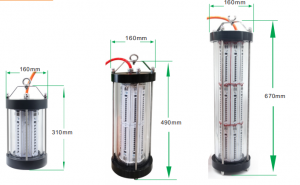 New Sunshine led fishing lights are ideal for night fishing, boat fishing, freshwater and saltwater fishing nets, attracting most phototactic fish such as catfish, yellow catfish, crucian carp, squid, bighead carp, grass carp, etc.
If you have a need for LED fishing lights, come quickly~~
Want to learn more? please check:
What is the price of low voltage 30 watt led corn light?
What are the product features of New Sunshine's led work lights?
Want to learn more? please check: