What is led germicidal UV lamp? The led germicidal ultraviolet lamp is one of the important physical sterilization methods through the irradiation of ultraviolet light source, which destroys the genetic components of bacterial DNA and makes the bacteria lose their ability to reproduce.
Ultraviolet light has a bactericidal effect because the wavelength range is between 100 and 280 nm, which is also called ultraviolet short-wave sterilization lamp.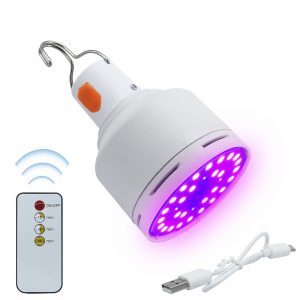 What are the advantages of led germicidal UV lamps?
What are the advantages of led germicidal UV lamps?
High efficiency: the emitted light generally kills bacteria and viruses within a few seconds;
Wide range of germicidal effects: The body of bacteria, viruses and other microorganisms are not resistant to UV rays, so UV rays can effectively kill bacteria and viruses.
At the same time, New Sunshine's led germicidal ultraviolet lamp has UVC-LED technology, which can also inhibit the growth of some higher aquatic organisms to a certain extent.
Safety and environmental protection: Compared with traditional mercury-excited UV lamps, the advantage is that its germicidal light source does not contain mercury. In the sterilization process of traditional UV mercury lamps, once the lamp tube is broken, it will cause serious environmental pollution.
In contrast, led germicidal UV lamps do not contain heavy metals, are simple to operate, and are safer and more reliable;
Small size and easy installation: LED germicidal UV lamps are small in size and flexible in installation, suitable for use in narrower spaces, in line with the trend of high efficiency, small size and integration.
As a new generation of clean and pollution-free UV germicidal light source, New Sunshine's LED germicidal UV lamp gradually replaces the traditional UV mercury lamp and becomes a new solution for sterilization and disinfection.
Want to learn more? please check:
What should I do if the Led corn light suddenly does not light up?
How much do LED waterproof work light cost?what is the price?
Want to learn more? please check: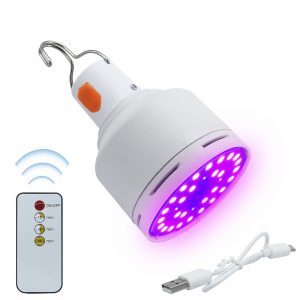 led germicidal ultraviolet lamp